Tina Turner suffered from a variety of health issues when she died. She said a big regret was not treating her high blood pressure which would have helped her kidneys. We'll cover what you can do now to prevent a similar regret in your own life.
No one had as much spunk and life as Tina Turner which made the recent news of her passing all the more sad when she revealed in one of her final Instagram posts on March 9 that she put herself in "great danger" by initially ignoring the symptoms and severity of kidney disease. Her full quote is here:
My kidneys are victims of my not realising that my high blood pressure should have been treated with conventional medicine. I have put myself in great danger by refusing to face the reality that I need daily, lifelong therapy with medication. For far too long I believed that my body was an untouchable and indestructible bastion.

-Tina Turner
She also said in the post, "If I had known how high blood pressure and kidney disease are connected, I would have been spared a lot of suffering."
So what can we learn from Tina's warning to the world? Take care of your health for one!
Untreated High Blood Pressure Causes Kidney Disease
You might not realize the connection between high blood pressure and kidney disease but they are directly connected.
According to the National Kidney Foundation, high blood pressure can constrict and narrow the blood vessels in your kidneys, which reduces blood flow and stops the kidneys from working well. When this happens, the kidneys are not able to remove all wastes and extra fluid from your body. Extra fluid in the blood vessels can raise your blood pressure even more, creating a dangerous cycle, and cause more damage leading to kidney failure.
Some stats from the National Kidney Foundation to think about:
More than 1 in 7 adults in the US, or about 37 million people, may have chronic kidney disease (CKD).
High blood pressure is the second leading cause of kidney failure in the US after diabetes
Approximately 1 in 5 adults (20%) in the US with high blood pressure may have CKD.
Although Black or African American people make up about 13 percent of the population, they account for 35 percent of the people with kidney failure in the United States.
High Blood Pressure…The Silent Killer
High blood pressure can be called the silent killer as typically there aren't any symptoms until it gets to a point where it's a crisis. Below are some symptoms if your blood pressure is very high (typically 180/90 or more) if this is the case you need to contact your doctor immediately or even call 911 for help:
severe headaches
chest pain
dizziness
difficulty breathing
nausea
vomiting
blurred vision or other vision changes
anxiety
confusion
buzzing in the ears
nosebleeds
abnormal heart rhythm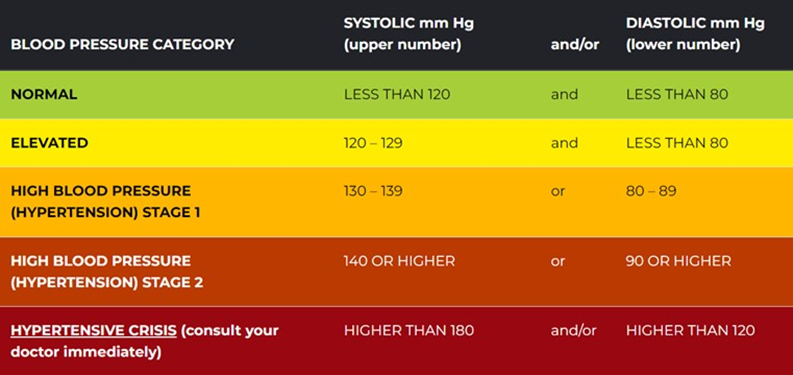 Knowledge is Power…Get Your Blood Pressure Checked Today
Tina Turner had regrets before she died that she didn't get proper treatment for her conditions. It's important to know what your blood pressure is. You can go to your doctor or many local pharmacies have self-check blood pressure cuffs and you can purchase a blood pressure cuff as well.
Worried about going to the doctor for exams? We understand. Check out our blog Afraid of Routine Health Screenings and Tests? 7 Tips to Reduce Anxiety.
Colonial Penn is here for you!
Colonial Penn has specialized in making life insurance simple and accessible by offering it directly to consumers since 1957. Click here to learn more.
Colonial Penn has partnered with the AHA since 2020 to support its Healthy for Good™ campaign, a healthy living movement to inspire people to create lasting change in their health and their lives, one small step at a time. The approach is simple: Eat smart. Add color. Move more. Be well. Learn more about the American Heart Association at heart.org